Advertising vs Marketing: What's the Difference between the Majors? | BU Today
1 min read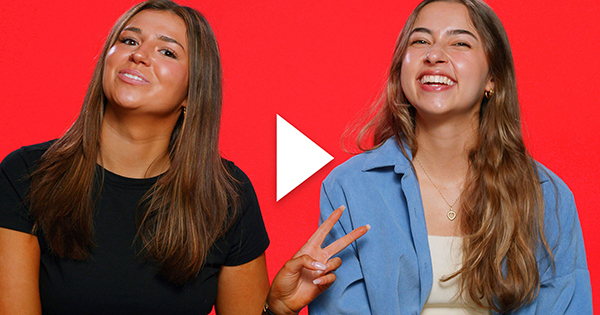 Two Terriers answer the same question about their major and talk about their program's demands
Ever wonder what the difference is between being an advertising major and being a marketing major? Both involve learning how to sell a product. But there are vast differences between the two fields. One is more analytical, the other requires great writing skills. Both involve lots of team projects.
Our new video series Compare Mode pairs two Terriers from similar majors and asks them to talk about what makes their program unique. In the first installment, we asked advertising major Sophia Caffrey (COM'25) and marketing major Juanita Henao (Questrom'25) to weigh in on the differences and similarities between their two programs and sift through a few questions about their respective majors.
Whether you're still deciding on a major or curious about what your friends' majors actually involve, check out our video—and stay tuned for future installments.
And if you have a suggestion for majors that you'd like compared, let us know in the Comment section below.
link