Are steriods to blame for Joesthetics death? PEDs & fitness influencer's toxic relationship explored
2 min read
Fans of Jo Lindner, known as Joesthetics, were left devastated on hearing the news of the bodybuilder's sudden passing at the age of 30.
Jo's girlfriend Nicha confirmed his demise and said that he died from an aneurysm. The news was also confirmed by his close friend, bodybuilder Noel Dezyel, through an Instagram post.
Fans of Jo Lindner mourned the loss of the German influencer, known for his discipline and success in bodybuilding, as well as his great sense of style. However, it's crucial to note that there's no evidence linking Lindner's passing to the use of PEDs.
---
What is an aneurysm?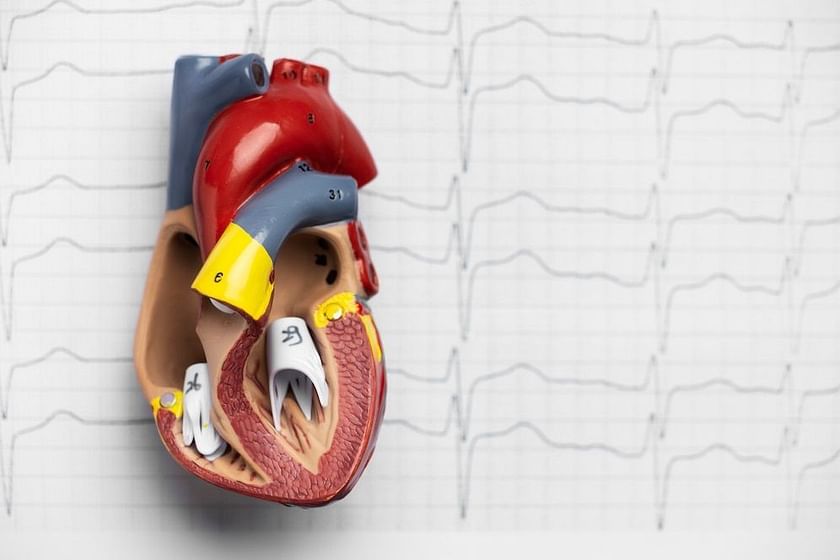 The cause of death raises questions among those following Joesthetics' journey. An aneurysm, the condition responsible for Jo's passing, occurs when the walls of blood vessels weaken, leading to the enlargement of an artery.
The condition is often asymptomatic but can have fatal consequences if the artery ruptures. The Centres for Disease Control and Prevention estimates that aneurysms cause more than 25,000 fatalities annually in the USA.
Early detection and surgical intervention, like fitting a stent through open or endovascular surgery, can prevent rupture and save lives.
---
Tributes to Joesthetics: The bodybuilding legend
Joesthetics' death has prompted an outpouring of tributes from his followers. Friends, fans and fellow fitness enthusiasts expressed their grief and shared memories in the comment section of his girlfriend's Instagram post.
While the world mourns the loss of this talented bodybuilder, Jo Lindner's family has not yet provided details regarding his funeral or memorial service.
---
Steroids and the fitness influencer culture
The circumstances of Joesthetics' death have sparked discussions about the potential role of performance-enhancing drugs in fitness influencers' lives.
Steroids, in particular, have been a topic of concern in the world of bodybuilding and fitness. However, an aneurysm can occur in individuals regardless of their use of performance-enhancing substances like steroids.
It's essential to approach this topic with caution and refrain from making speculative judgments.
---
Jo Lindner's untimely death sheds light on the importance of regular health check-ups and early detection of underlying medical conditions.
While Joesthetics' passing is undoubtedly tragic, it serves as a reminder that even those committed to maintaining peak physical fitness and exemplary discipline can face unexpected health challenges.
As the fitness community mourns the loss of Jo Lindner, it's an opportunity to reflect on the importance of balancing ambition with a holistic approach to health and well-being.

link