Former Burger King Chef Michael Salem Launches Recreate Foods to Revolutionize Plant-Based Chicken
3 min read
Chef Michael Salem, the former head of culinary innovation at Burger King, announces the launch of Recreate Foods – a venture-backed, plant-based food company that specializes in chef-made chicken alternatives made to deliver better flavor than big-name competitors and conventional chicken.
"We are a culinary-driven food company specializing in developing crave-worthy, memorably delicious recipes that happen to be plant-based"
At Burger King, Salem played a pivotal role in bringing the Impossible Whopper to the chain's menu, and was inspired to develop Recreate products while working on recipes for Kevin Hart's vegan fast food chain, Hart House. 
Speaking to vegconomist today, Salem states: "After 25 years as a chef and leading menu strategy and innovation for notable restaurant chains across the U.S., I was instantly amazed by the flavor of Recreate Foods' plant-based chicken alternative. During my plant-based journey from Burger King to Hart House, I knew I had to make this exceptional product accessible to as many people as possible. The most effective way to do that was to establish a solid company with a strong team. I'm excited to grow Recreate as we introduce a chef-driven approach to top-tier, plant-based analogs."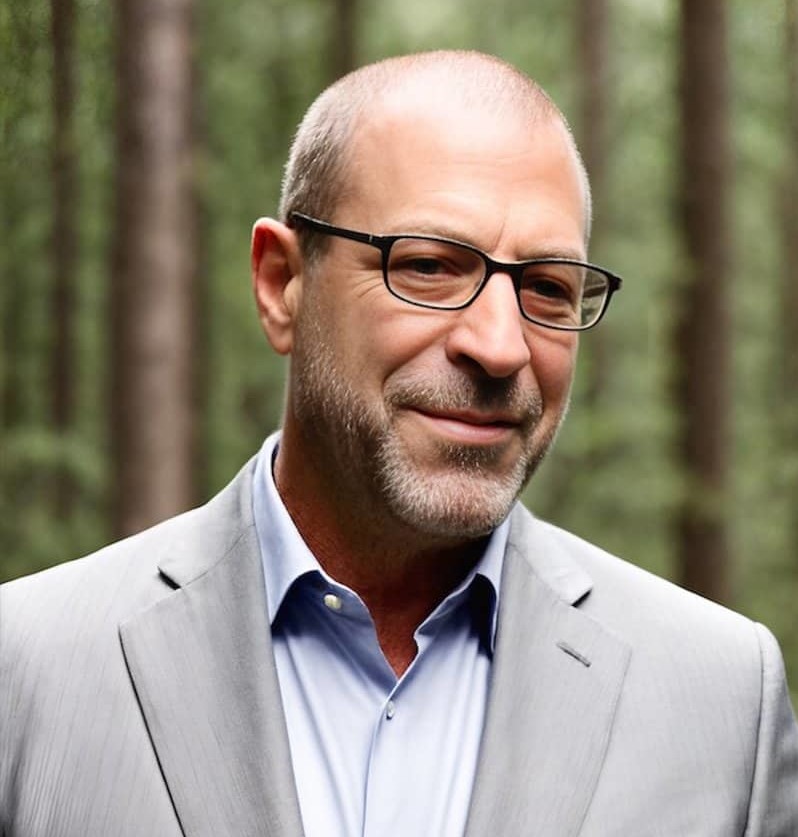 According to the company, Recreate leverages Salem's extensive culinary background to recreate all the classic cuts of chicken – including breaded and unbreaded filets, tenders, nuggets, and grounds – with the same flavor and texture. The products are 100% plant-based, made with non-GMO pea protein, and contain zero cholesterol. 
Unlike other alt-meat startups, Recreate asserts it focuses primarily on flavor and its product development is guided by the chef community to create "an eating experience like no other."
"Recreate Foods is not a technology company, as many plant-based brands claim to be," said Craig Weiss, co-founder of the company. "Under Michael's leadership, we are a culinary-driven food company specializing in developing crave-worthy, memorably delicious recipes that happen to be plant-based. It's been exciting to see an overwhelmingly positive response to the product from some of the top names in the food world. At first taste – they are blown away."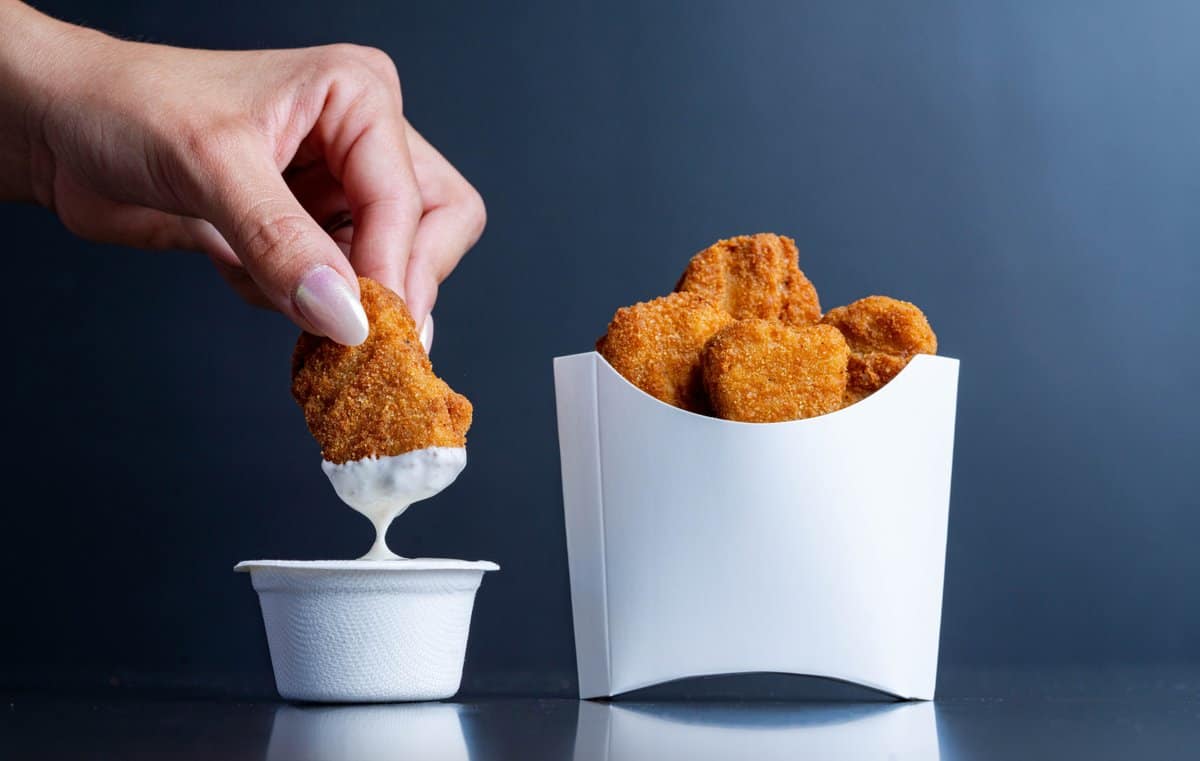 Sold-out debut
In 2022, M Culinary Concepts debuted Recreate's chicken at the WM Phoenix Open golf tournament to enthusiastic reviews. 
"M Culinary Concepts introduced Recreate Foods plant-based chicken at the 2022 WM Phoenix Open golf tournament," said Brandon Maxwell, co-founder and CEO. "Attendees raved about flavor and texture as we sold out for the weeklong event. We doubled quantities for the 2023 tournament and already are planning to serve even more next year. We've been excited this year to feature Recreate at several other of our clients' events and workplace dining operations."
Restaurant launch
Recreate Foods is currently available exclusively to chefs and restaurants, with plans to expand DTC via grocery retailers and e-commerce. As part of the company's launch phase, it recently secured wholesale distribution agreements with Sysco and Shamrock Foods Company, two of America's largest foodservice distributors. Recreate Foods remarks these deals will enable it to drive rapid growth across multiple foodservice channels.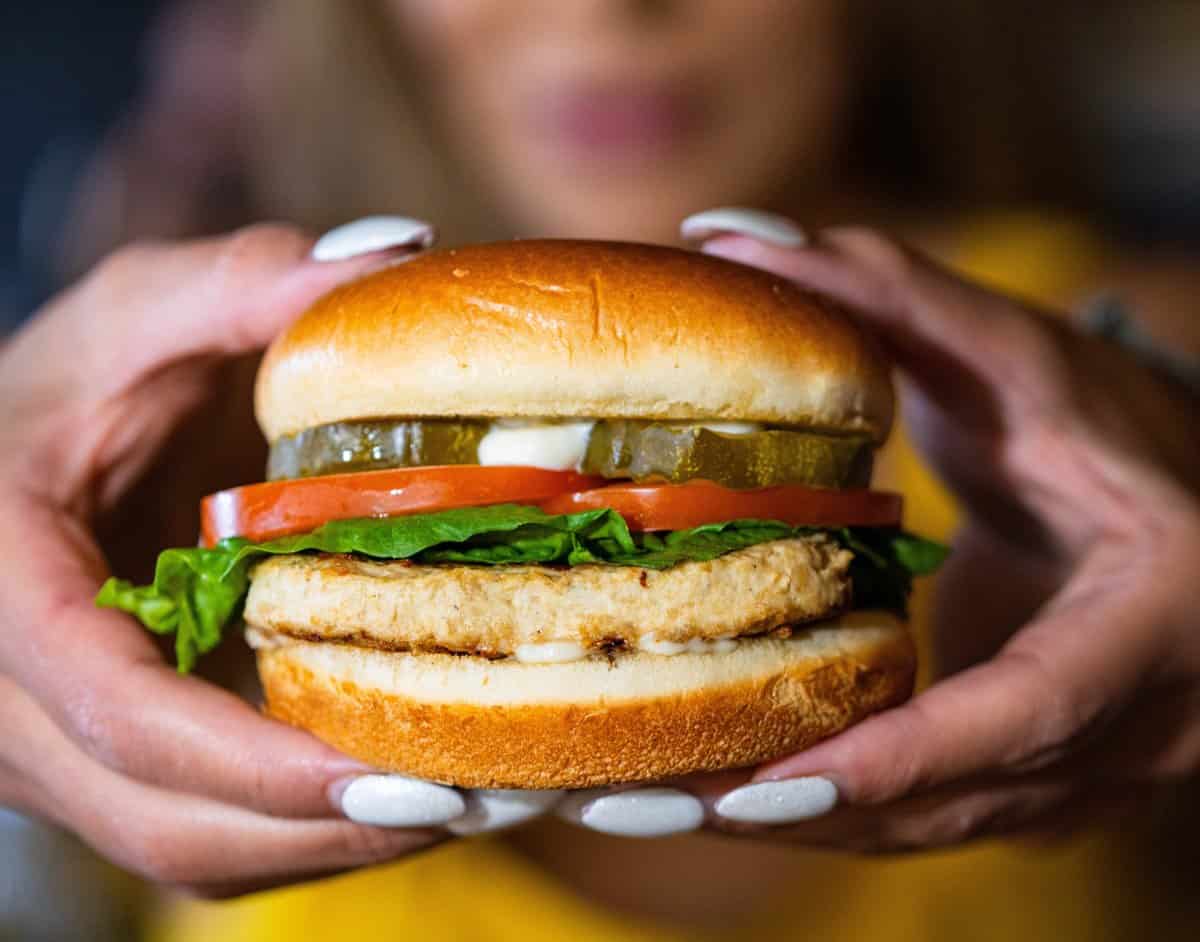 Salem is assuming the role of president and co-founder of the Phoenix-based company along with the backing of three Arizon-based companies – Creation, Flagstaff Ventures and M Culinary. 
"After working as a chef for 25 years and spearheading menu strategy and innovation for prominent restaurant chains across the country, I've never been so instantly amazed by the flavor of a plant-based chicken alternative as I was when I first sampled the recipe that now forms the foundation of Recreate Foods," said Salem.
He continued, "I was first introduced to the product during my plant-based journey from Burger King to Hart House where I helped lead the advent of Kevin Hart's modern, quick-service restaurant in Los Angeles. I immediately knew I wanted to help make this exceptional product accessible to as many people as possible. The most effective way to do that was to assist in establishing a solid company with strong support, propelled by an extraordinary product. I'm proud to be on this journey with the Recreate team as we introduce a chef-driven approach to best-in-class, plant-based analogs."
link