New DBC Units Help Insight Firms with Marketing, Ads
1 min read
New DBC Units Help Insight Firms with Marketing, Ads
March 16 2023
In New York, DBC Brand Communications has launched two specialist divisions: DBC Marketing Services and DBC Advertising, to formalize the support it already provides to insights, marketing and advertising agencies.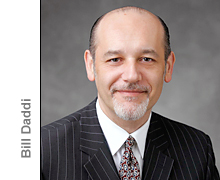 DBC offers integrated marketing services for research and analytics firms and data providers, as well as AdTech and MarTech agencies. Services include communications support, brand platform and content development, advertising and paid media campaigns, and strategic partnership development, as well as events and awards strategy and execution. Existing clients include Kantar, the ARF, The Coalition for Innovative Media Measurement, and The Media Rating Council, among others.
The firm's new divisions tap into the group's sector understanding, to help companies shorten the conversion cycle and generate leads and demand. Bill Daddi (pictured), President and founder of DBC Brand Communications, explains: 'Successful promotion and marketing in the insights, advertising and marketing industries is dependent on a deep knowledge of the issues and motivations to engagement that drive sales. As a result, it is a natural extension for us to formalize the work we have been doing here with the launch of divisions specifically designed for companies in our areas of focus'.
Web site: www.daddibrand.com .
link