Taste of Abby festival celebrates agriculture and culinary scene
4 min read
It's time to play with your food — and your wine.
The second annual Taste of Abby Fall Food Festival begins Friday, Sept. 15 in celebration of the city's agriculture and culinary scene – and the focus is on new experiences.
From crushing wine with your closest friends at a picturesque Abbotsford winery, to sampling locally grown foods presented by the region's most creative chefs, there is something for every foodie to do.
The festival runs until Sept. 24 at various venues around the city, kicking off with the night market on Sept. 15 from 5 to 10 p.m. at Jubilee Park.
Visitors will discover a night of culinary delights and flavours from around Abbotsford and the Fraser Valley. The event features dishes made with local ingredients, hand-crafted beverages, live music and more.
There are already 16 vendors signed up to take part in the market. Attendees purchase a pass for $35, which comes with eight food or beverage tokens and the opportunity to purchase more.
Vendors include Restaurant 62, Ripples Estate Winery, Crow's Nest Distillery and the original Palm Coffee trailer. Vendors who wish to be included can still connect with Tourism Abbotsford.
RELATED: Taste of Abby Fall Food Festival celebrates local harvest, businesses, artists for two weeks in September
Barb Roberts, Tourism Abbotsford's destination and industry development manager, said they are expecting up to 1,000 people to attend this year.
Next up is the Guided Circle Farm Tour on Sept. 16, which will meander through some of Abbotsford's best agri-tourism operations.
Circle Farm Tours are designed to be self-led, but this year, Tourism Abbotsford is celebrating the season by taking visitors on a guided tour of their partners' sites.
The tour will take five hours, by shuttle bus, highlighting farm experiences, farm-to-table offerings and wine experiences.
The tour will stop at Abbotsford Farm and Country Market for some shopping, the EcoFarm Discovery Centre and Nature's Pickin's, Campbell's Gold Honey Farm and Meadery for an educational tour, and finally a wine tasting at Seaside Pearl Farmgate Winery.
Pickleball and Pints is a new event this year, on Sept. 19. Tourism Abbotsford has booked the courts at Jubilee Park and teamed up with the Go Play Outside Team to provide an afternoon of pickleball fun. Extra paddles will be available. This is a free event but registration is required.
Afterward, players can cool off at Old Yale Brewing with extra specials, and Lepp Farm Market will also be on site with some tasty pickling items and recipes to try.
And maybe the most fun event will be crushing grapes into wine.
That takes place Sept. 20 at Singletree Winery, and people can sign up for free (register ahead of time to avoid disappointment) in groups of up to four people.
The Healthy Food Systems video series will run throughout Taste of Abby. Facilitated by Aaron Pete, host of the Bigger Than Me podcast, four people were chosen to discuss sustainable and healthy food systems in three- to five-minute videos.
Restaurant 62 co-owner and chef Jeff Massey will speak about collaborating with local food growers. Amir Maan from Maan Farms will discuss ag-tech integration and vertical strawberry farming.
Paul Sweeting, owner of Raven's Brewing, will share his Indigenous-owned business plans, and Agriculture Minister Pam Alexis will talk about the government's efforts to enable and protect healthy food systems.
Taste of Abby wraps up with the Food and Farm Excellence Awards, recognizing Abbotsford's best culinary talents and agricultural producers, at EcoFarm on Sept. 24.
The event honours local producers and helps further showcase the area's food and culinary strengths.
Awards run the gamut from People's Choice, Most Innovative Food Concept and Community Spirit to those that honour the best restaurant or bistro, chef, cafe or bakery, brewery/winery/distillery, farm producer, and culinary event or experience.
Roberts and her team at Tourism Abbotsford are hoping to add even more events under the Taste of Abby banner, and those will be included in their online calendar if and when they are finalized. There is also a list of free music venues at local farms and wineries.
Tickets, registration and the full schedule are available at tasteofabby.ca.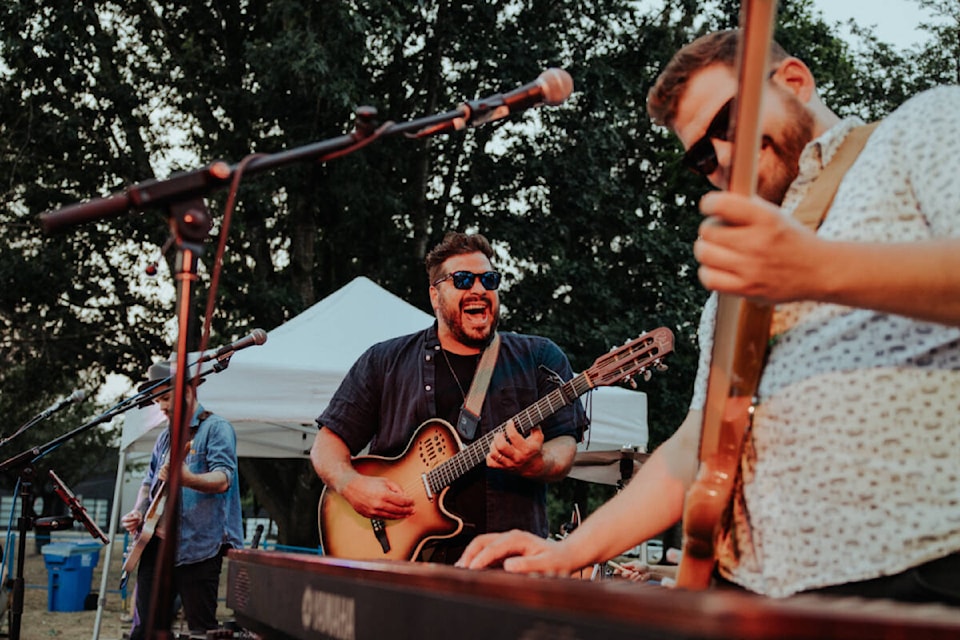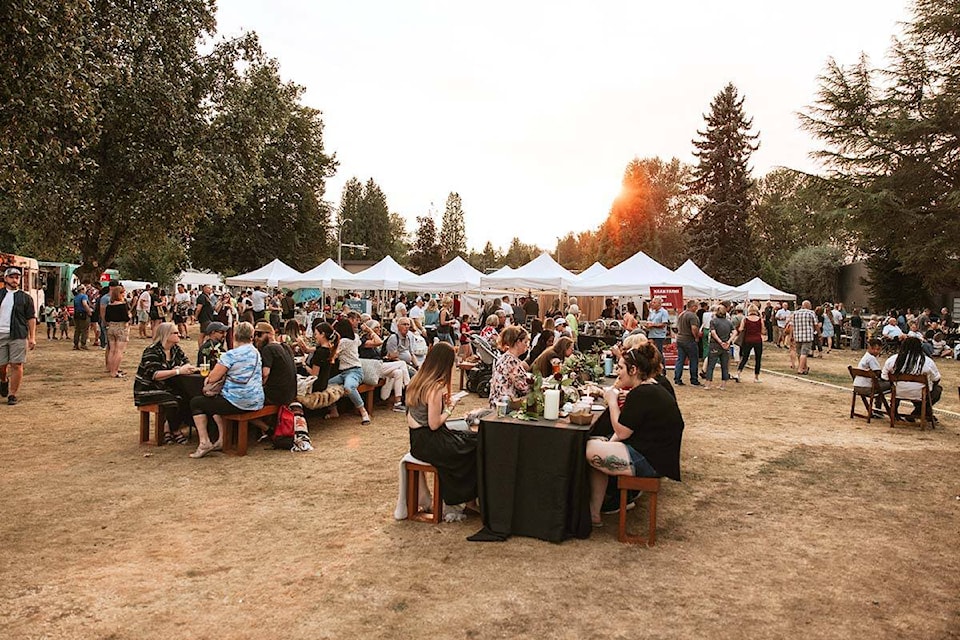 link