the wellness consultancy designs bespoke spa, health & fitness havens
2 min read
the wellness: spa, pool and fitness specialists
From secluded spa retreats to opulent private hydrotherapy havens and fitness solutions, The Wellness creates exclusive, inventive wellness journeys that withstand the test of time. The Wellness consultancy curates holistic health experiences that evoke emotion, excite the eye, and awaken senses through the artful design of sight, light, sound, and scent. designboom takes a moment to spotlight a selection of these rejuvenating and distinctive projects.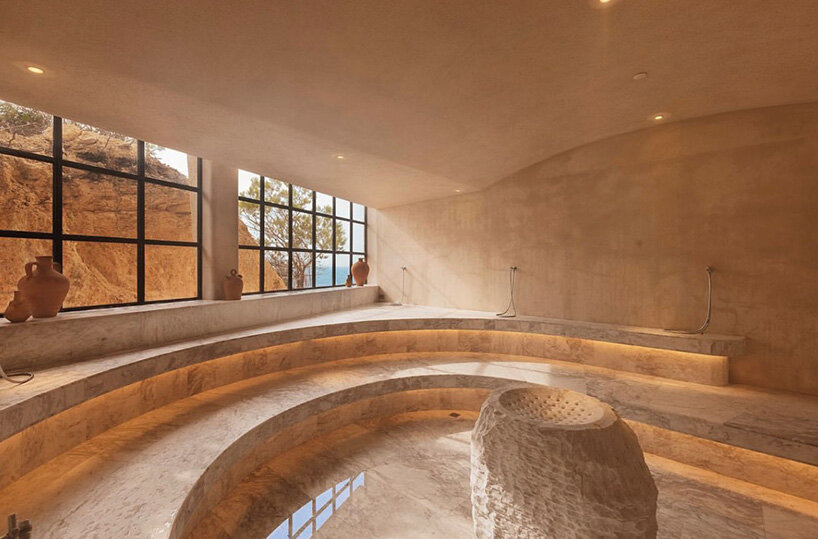 Six Senses Ibiza
(main image: Al Faya Lodge by Anarchitect / photography © Fernando Guerra)
With a global presence spanning 30 years and over a decade specifically in the Middle East as well, The Wellness has established itself as a leader in spa and pools design and engineering solutions. One glance at the Dubai-based consultancy's portfolio alone proves why. The team is made of more than architects, engineers and consultants; they are a collective of curious minds, creative visionaries, and skilled artisans that deliver unique wellness experiences.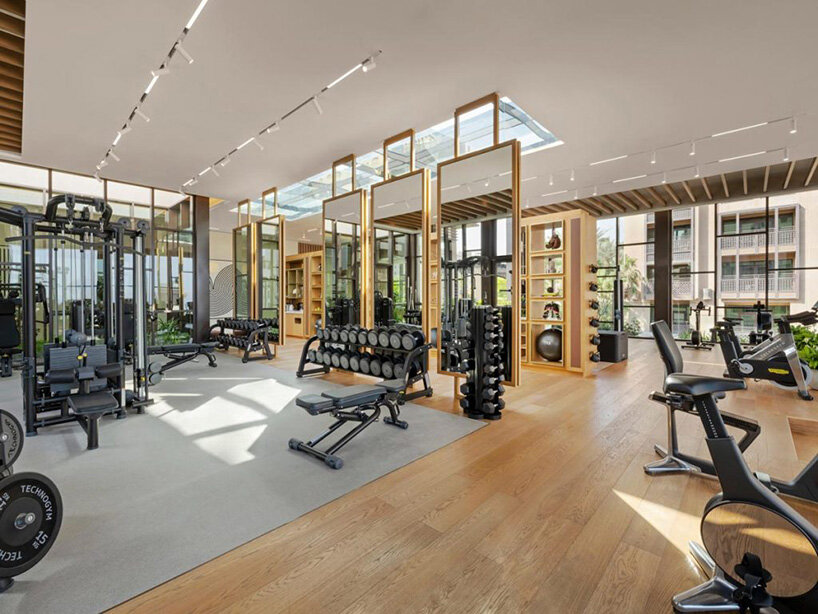 Jumeirah Al Naseem GYM is in Dubai, UAE
'Our design process involves utilizing tools and equipment that are reminiscent of those used by architects and interior designers of the past. These can become toy-like for designers, This connection enables us to delve deeper into designs, resulting in elaborate levels of sophistication and beauty that set each project apart as distinct, bespoke, and noteworthy,' shares The Wellness to designboom.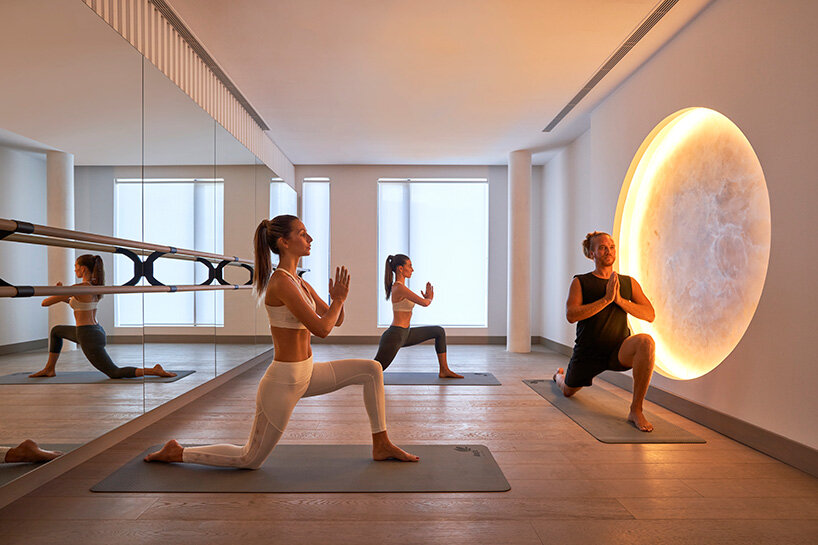 LUX Grand Baie Mauritius Yoga Room
the bespoke wellness journeys
The team tailors bespoke wellness journeys for every specific project, encompassing full-spectrum interior design and engineering services seamlessly orchestrated from a single source. This approach ensures that each experience is not only individually tailored but also exudes unparalleled quality and efficiency capable of withstanding the test of time. Concepts in spa, fitness, hydro engineering and leisure at all realized on an international scale.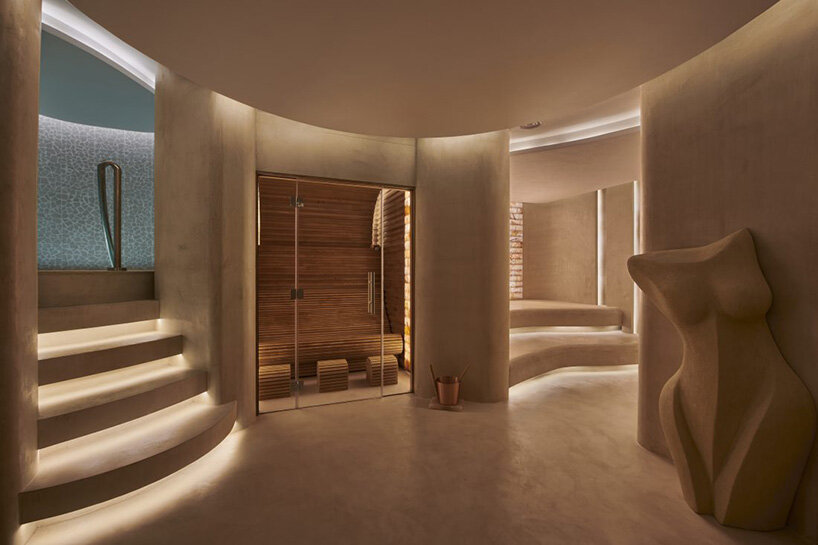 Blended Wellness, Female Thermal Cave in Dubai, UAE.
Drawing inspiration from the natural world, The Wellness' designs often derive from organic shapes and forms. Beyond aesthetics, though, every project shares a common characteristic: to deliver an ultimate wellness experience for guests. Whether crafting high-end schemes for residential and private projects or expansive hotel developments, each design is tailored in style, features, and experiences.
link