Two lifelong friends took their passion for health and created the Wellness Hub in Haliburton
7 min read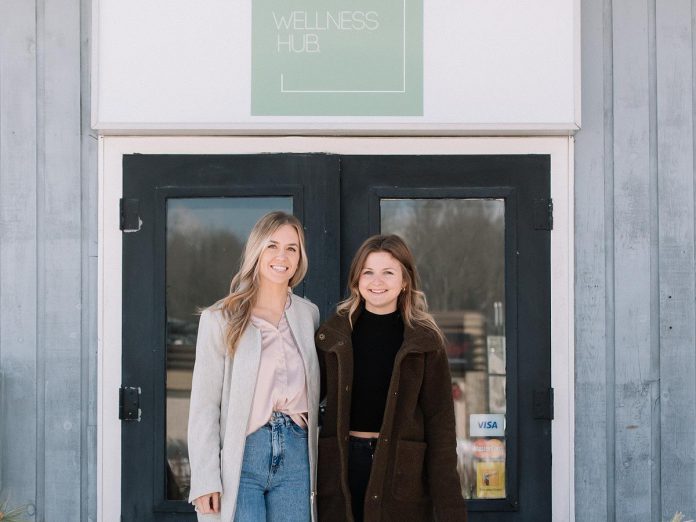 Shay-Lynn Hutchings and Sarah Comer have been best friends since they were in high school. Over the years since, they've been college roommates, classmates, travel companions, and co-workers. Now the two women are business partners.
Eight months ago, the duo opened Haliburton's Wellness Hub, a "one-stop shop" for all things wellness. Acting essentially as a landlord, the Wellness Hub is made up of a collection of independent businesses operating out of available studio and office space. Each business is centred around physical, mental, or spiritual health, including practitioners and fitness professionals.
Both born and raised in Haliburton, Hutchings and Comer's friendship grew from a shared interest in fitness and well-being. While Hutchings made a career as a Registered Massage Therapist (RMT), first working in clinics before establishing her own practice, Comer became a Progressive Pilates and Movement Educator, and also found her own business.
Advertisement – story continues below
Tweet this quote
Together, the women say they make a good team, with their opposing strengths balancing each other out. While Hutchings is labelled the "backbone" of the Wellness Hub, Comer is the "energy."
The best friends' commitment to their own well-being is one of the major factors that ultimately led to the opening of their business. Hutchings explains that though she knew she wanted to stay in Haliburton her whole life, she would really miss the ease of finding fitness in bigger cities.
"I always loved the convenience of when I was in the city to be able to go to yoga, go to spin, go do all these workout classes," she says. "But living here, I felt like it was very hard to find something like that."
So the women decided to create their vision, and it wasn't hard to find other small businesses to support their venture.
"There is a pretty awesome community that's been built here and we're all like-minded," adds Comer. "It's just a very positive environment and community."
It's not the first time the women have begun entrepreneurial projects. After working several years in various clinics, Hutchings began practising as an RMT on her own last year, operating out of the building that would soon become the Wellness Hub. Similarly, Comer is the co-founder of Reform, a progressive Pilates method inspired by music and movement.
While pursuing their own professional practices, the women also came together in 2019 to create Project SHE, an online networking platform and mentorship opportunity for female professionals.
"It was just something that we wanted in our lives and in our communities," explains Comer. "We've always been passionate about feminism and females becoming entrepreneurs."
Advertisement – story continues below
Tweet this quote
Hutchings jokes that, though they may not have realized at the time, when they were interviewing female entrepreneurs for Project SHE, they were actually beginning the research that would eventually help them build the Wellness Hub.
Hutchings and Comer expect that Project SHE will now be able to expand even more by allowing workshops like self-defence classes, personal finance, body positivity, and even book clubs happening out of the Wellness Hub.
"That community idea, we always wanted to bring it into like a tangible space," explains Comer, adding that Project SHE really led to the development of Wellness Hub.
"I always recognize a lot of things young women, including ourselves when we were younger, could have really used in our lives," adds Hutchings. "Being able to bring in young girls and women into a positive wellness atmosphere — the sooner they can kind of get into that and exercise with a positive mindset, it's just going to feed into their future. And we think that's really important."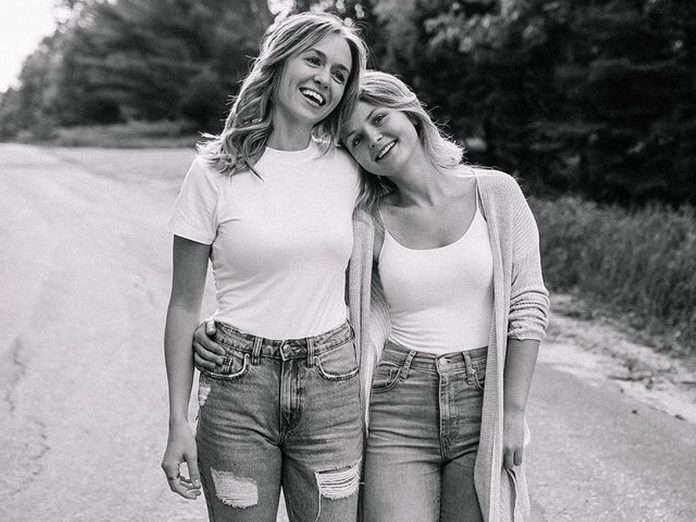 Bringing that focus on females to the Wellness Hub, the owners say roughly 90 per cent of the businesses currently operating out of their building are female-led, adding how inspiring it is to see so many women pursuing their own business ventures, even as side hustles.
"It's so cool to see women come in and work out with their kids for specific classes," says Hutchings. "That's usually a deterrent where women feel like the first thing they're going to give up is their own health or what they need because they have to be home with the kids. You see these women coming in who are moms, business owners, wives — all of these things — and they're just showing up for themselves. So it's really inspiring to see that."
In addition to Hutchings and Comer's independent ventures, one of the other original businesses to operate out of the Wellness Hub is Sweat Social Health & Fitness, a fitness facility offering personal training, group fitness classes, and personalized programming.
Since then, Hutchings and Comer have enlisted several other wellness businesses to join in the Wellness Hub, including physiotherapist Jillian Mayhew, Blissful Being, Wild Haven Well Being Co., Root to Sun Nutrition, Fern Flower Yoga & Dance, and BGTeach.
Advertisement – story continues below
Tweet this quote
The women have also added a pop-up from The Wolf Moon Shop, a Minden-based shop that sells eco-conscious skincare, wellness, housewares, and cleaning products from BIPOC, 2SLGBTQ+, and women-owned small businesses.
Commenting on how many of the businesses are new, Hutchings and Comer are eager to watch them flourish and support them in their growth.
"We've always talked about how we're OK with being an incubator for new businesses," says Comer. "We're totally OK with the idea of big businesses expanding and needing to find bigger spaces or finding their own facility."
"We've always believed in collaboration over competition," adds Hutchings, "Why not work together as opposed to against?"
This is a mindset the entrepreneurs are actively showcasing at the Wellness Hub, with each business supporting each other, throwing ideas off one another and working together to meet client needs.
"Knowing that their success — health and wellness — is key, regardless if they're doing my program or doing someone else's," says Comer.
Hutchings agrees, adding that sometimes people require different forms of fitness or wellness in their lives.
"I would rather people come in here and feel like they're included wherever they go and not kind of shunned for moving around or changing," she explains. "There are times for me, I just need yoga in my life. And then there's times I need heavy weights. So, it's just like not feeling that shame to go where you need to go."
Advertisement – story continues below
The women are always eager to offer or include more businesses and services out of the Wellness Hub. Though they're still in the early days of growing their business, one plan for the future is to open a juice bar right in the building so guests also have access to healthy food options.
"I want it to be very convenient to come in and do a Pilates class with Sarah and order a smoothie, so that when they go back to work, they can take a protein smoothie or just a smoothie to go," says Hutchings.
The Wellness Hub is located at 135 Industrial Park Road in Haliburton. Visit wellnesshubhali.com to learn more about the businesses operating out of the Wellness Hub. Follow Wellness Hub on Facebook and Instagram to stay up to date on workshops and events.

link