Vietnamese Food | In pictures: A culinary journey through Vietnam
5 min read
Vietnamese Food
A walkthrough of the myriad, umami-rich flavours of the country — enough to induce a food coma
By
Urvashi Bhattacharya |
Published 16.09.23, 05:11 PM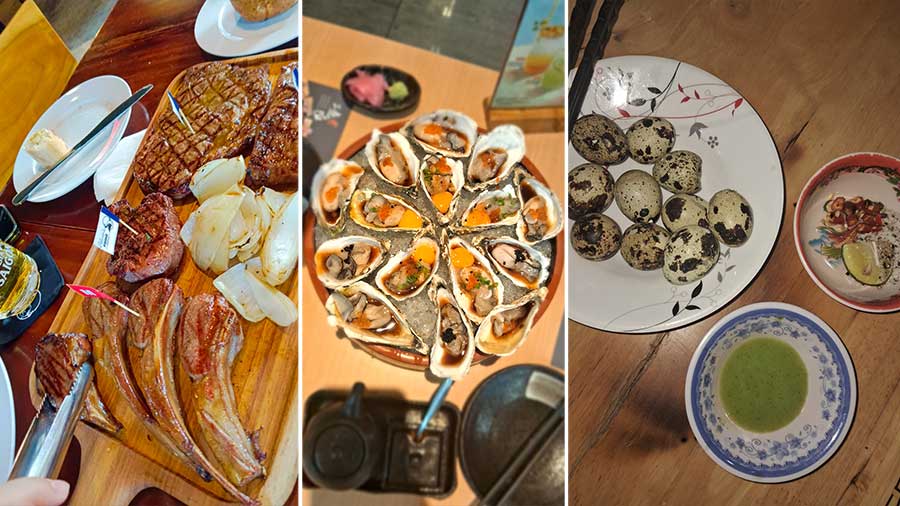 When it comes to travelling abroad, food and new tastes make up at least half of the experience. And with ASMR and food challenge videos all over, the desire to try new and different foods also goes up. On a recent trip to Vietnam, this My Kolkata reporter was on a mission to taste all the different flavours that Vietnam has to offer. From molluscs to steaks, the food journey was an enriching ride, which was always washed down with a chilled glass of Tiger beer. Below is a selection of some of the most unique and popular dishes from the country
Photos: Urvashi Bhattacharya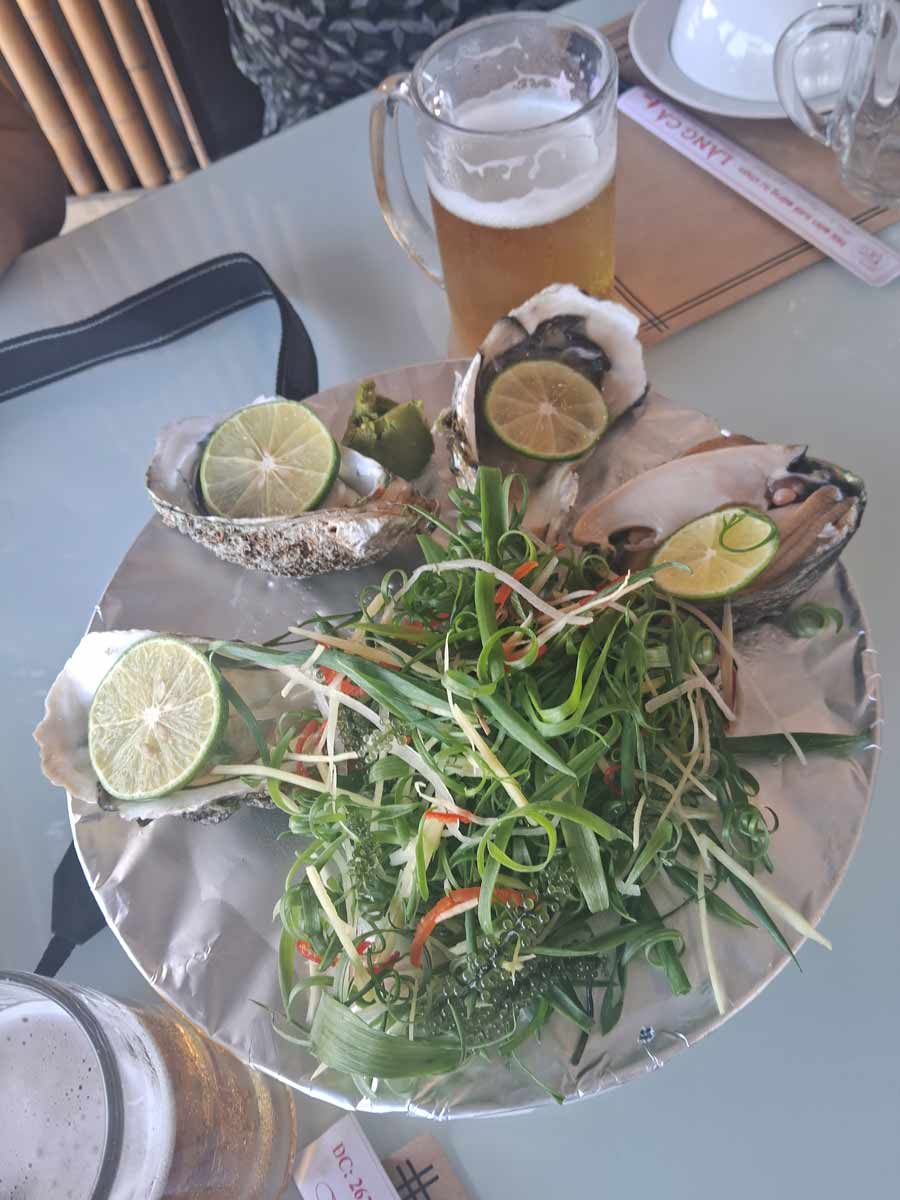 Oysters and Abalone: This plate of seafood was found in Da Nang. You pick your seafood from their market and they prepare it to your liking. We went for a couple of oysters and abalone. While it tasted fresh, with a hint of umami and lime, the abalone was moving! The mollusc was served in its shell, sashimi style and on squeezing the lime, you could see it squirm in its shell. The meat itself had a mouthfeel of cartilage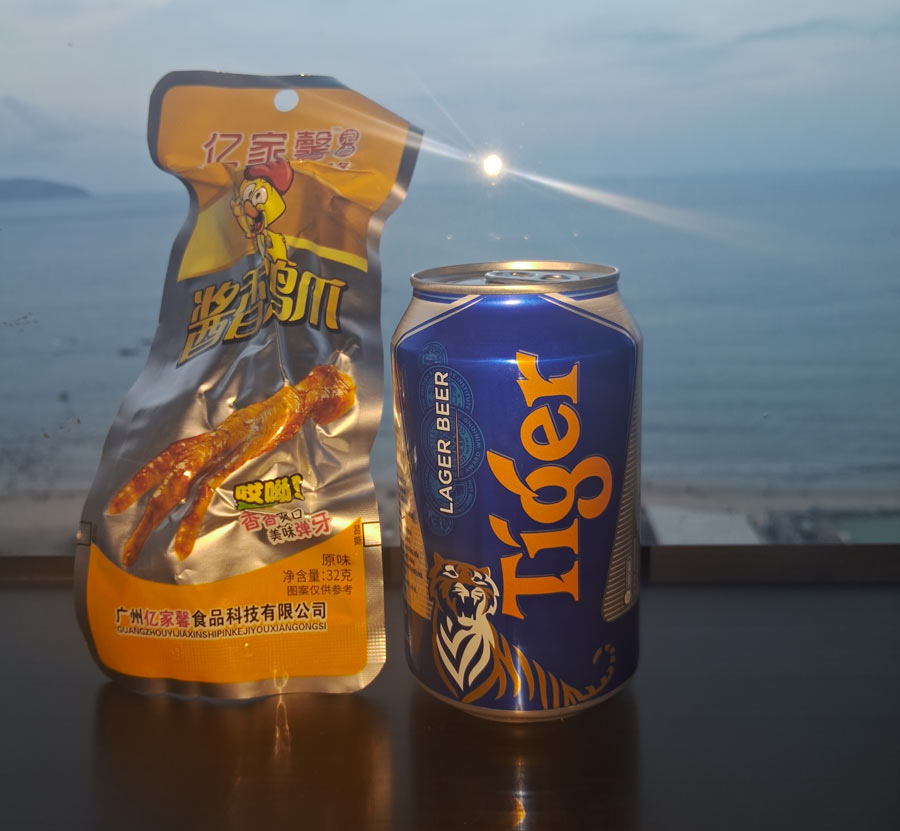 Chicken foot: This is served as a dish and is also available as a snack in convenience stores. The chicken foot is stored in a pack that keeps the chicken marinated, so that when someone eats it, they get a strong flavour. The foot is covered in a gelatin-based gravy whose flavour is salty and meaty. It tastes similar to cold gravy that is served alongside some roast chicken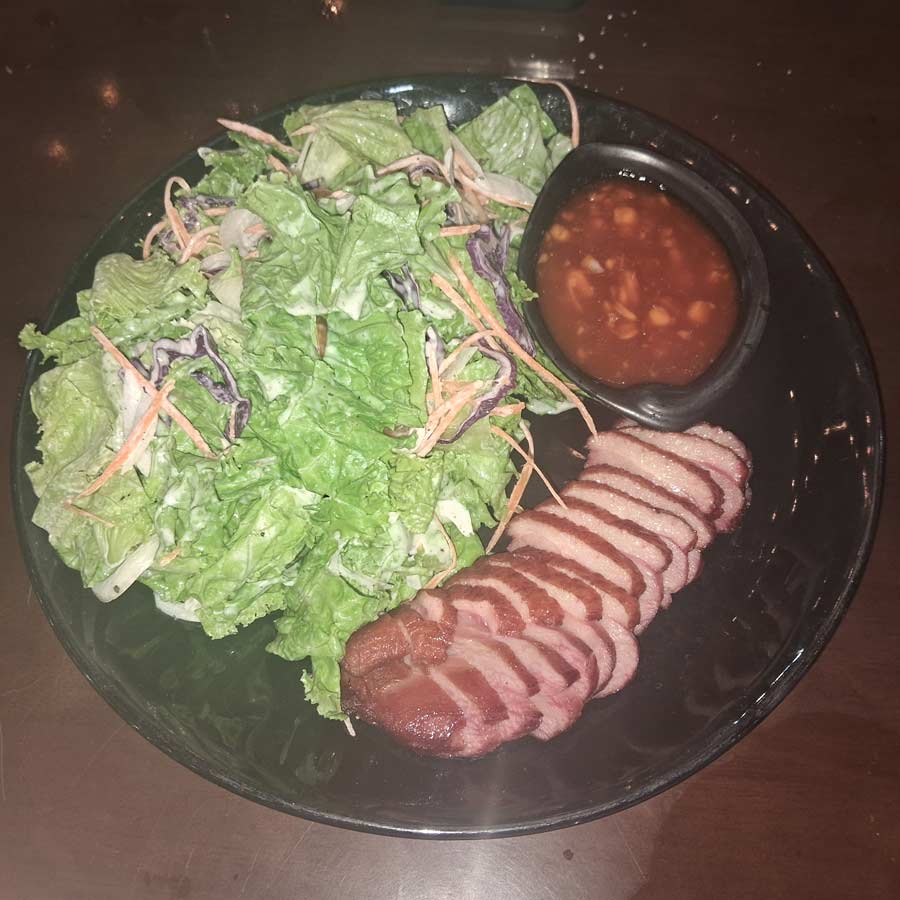 Goose Breast Salad: Many of us have tried a delicious crispy duck breast, but the Vietnamese have done the same with a goose. Served in a night market in Da Nang, this goose breast came with a side of salad and a spicy garlic sauce. The breast itself tasted smoky, and the sauces accompanying it gave it a tang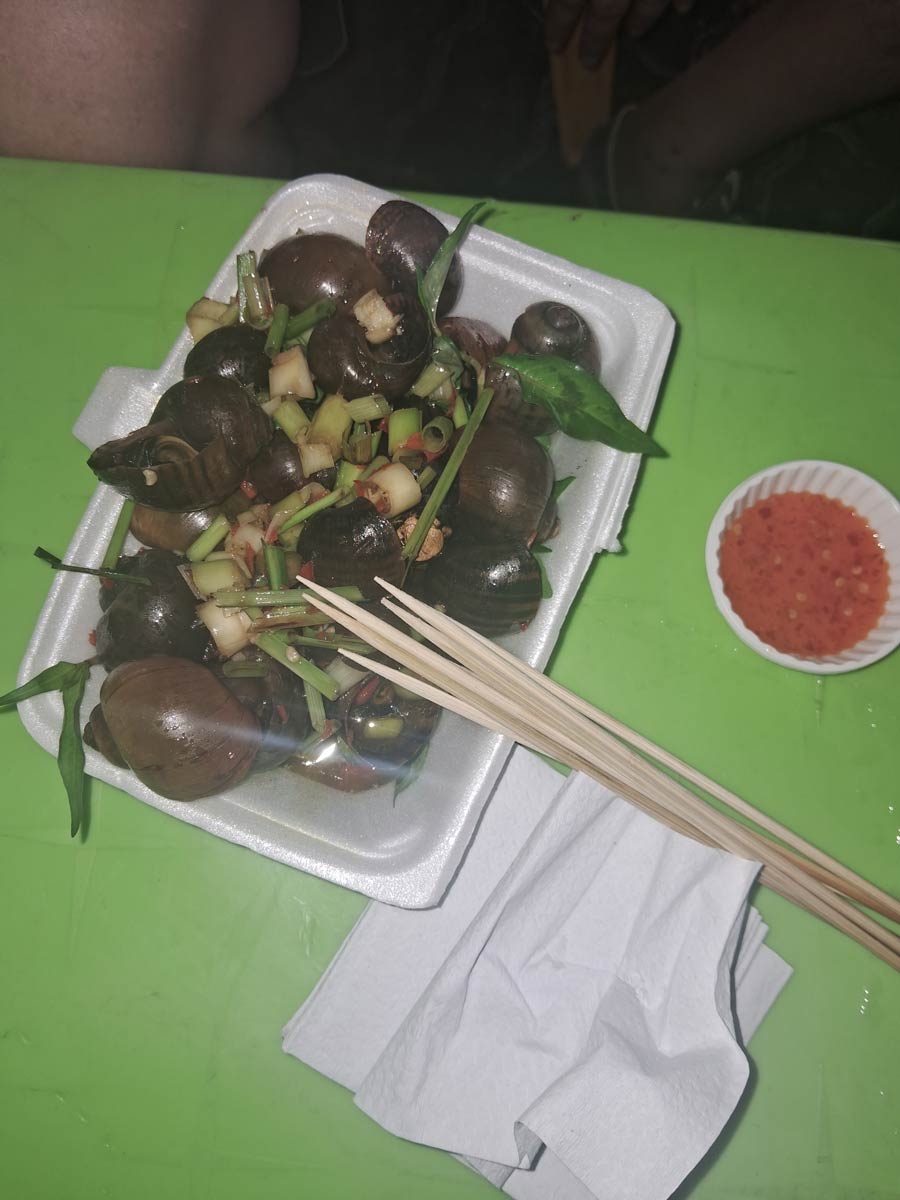 Snails: In a night market in Da Nang, there are numerous food stalls selling different kinds of seafood and meats. And, of course, snails are on that list. The dish was prepared with bamboo shoot and lemon grass, and stir-fried. You have to pull out the snail from its shell and pop it directly into your mouth. It did not taste like much other than bamboo shoots and lemon grass, but the eating experience was quite exciting. But – and it's a big but – when eating snails, you should only eat the meaty area and let the digestive tract stay in the shell! Most street markets don't take out the digestive tract. Consuming that might keep you horizontal for an entire day – with regular runs to the bathroom! I had to learn that the hard way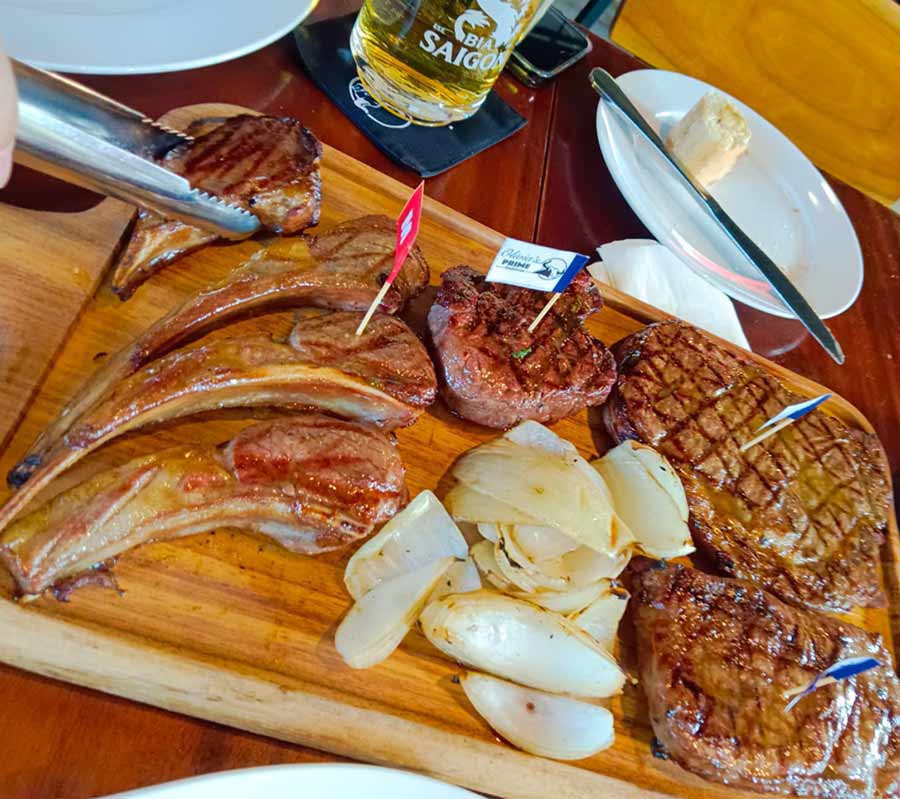 Wagyu Steaks: Can we just take a minute and appreciate this lovely board of meats? This shareable platter was served up in Olivia's Prime Steakhouse in Hoi An, which came with a grilled fillet, ribeye, striploin and lamb chops. You did not need a knife for these amazing cuts, as the wagyu cuts like butter. When it is medium rare, the meat is smooth to chew, soft, yet crisp, because of the perfect crust. To complete the meal we ordered a side of baked potato and asparagus, which are good palate cleansers. To wrap up the meal, the restaurant gave us a shot of their chocolate vodka with chocolate milk. Yum!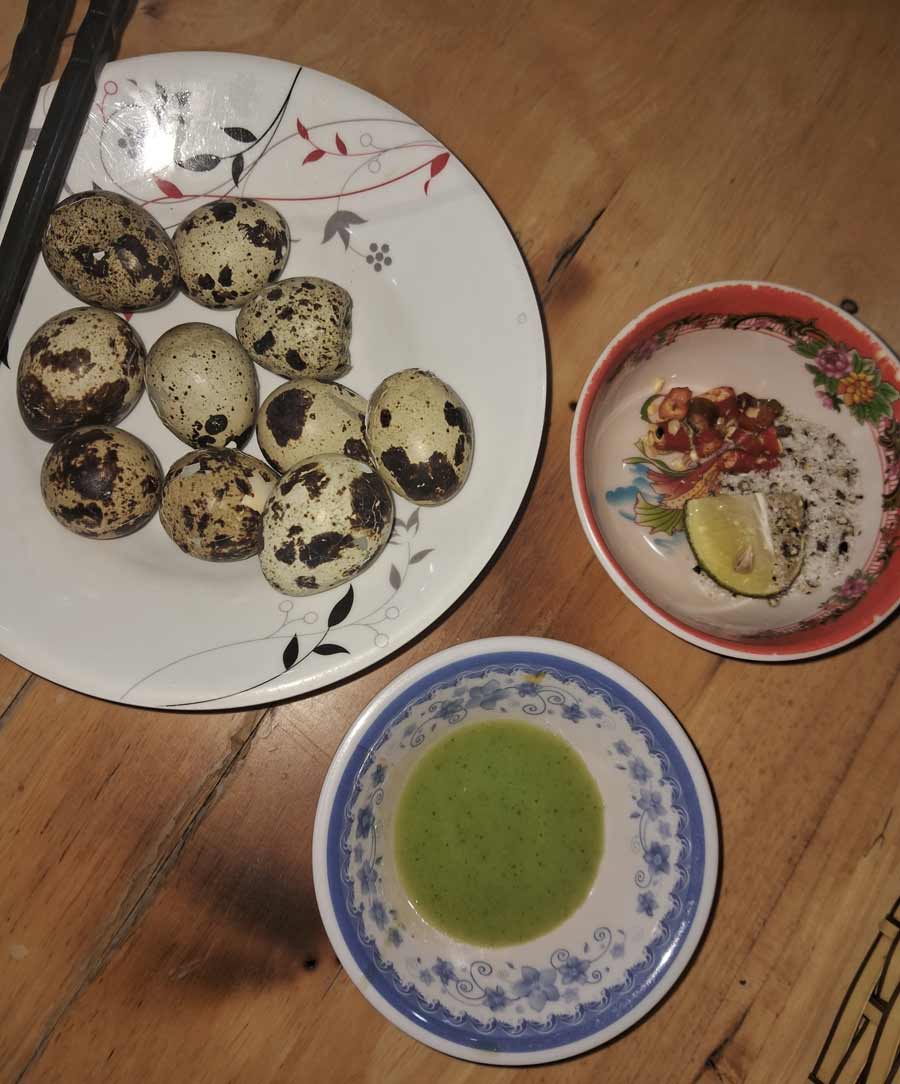 Quail Eggs: This was not a dish that was ordered, but given as a free appetiser. In the food mart in Da Nang, the boiled eggs were served with a side of chillies, lemon and a chilli sauce. The eggs were different from chicken eggs as they were a bit richer with a more significant yolk-to-white ratio. They were eaten with chilli and some salt, which made for a good, quick snack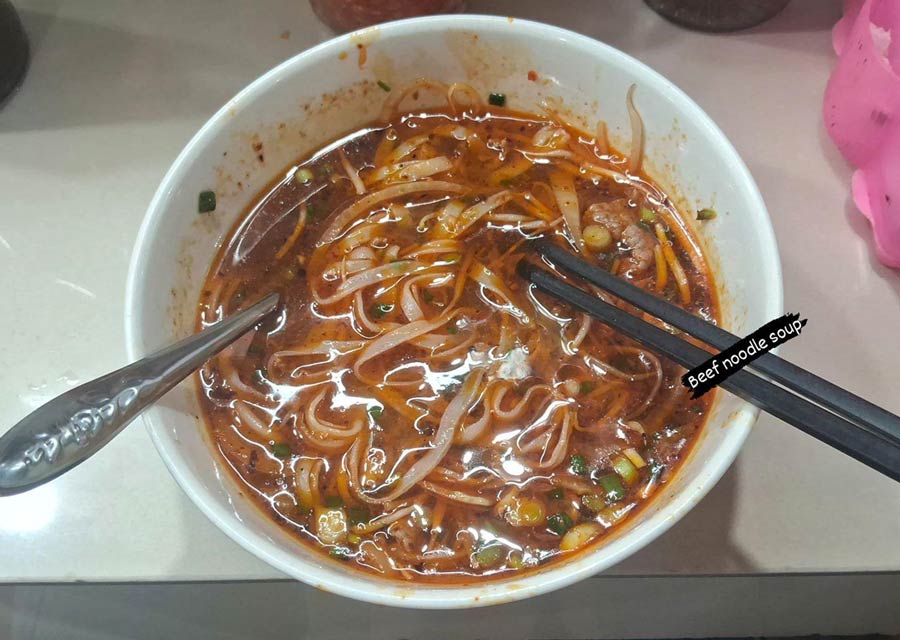 Beef Noodle Soup: Served in some of the food marts in Ben Thanh Market, this bowl of noodle soup hits the right spot. Although this noodle soup was originally white, I had asked the cook to make it spicy, lending it this reddish colour. Noodles, veggies, hot and spicy broth and chunks of beef. There was a comfort that came with this bowl of love and I slurped the hell out of it!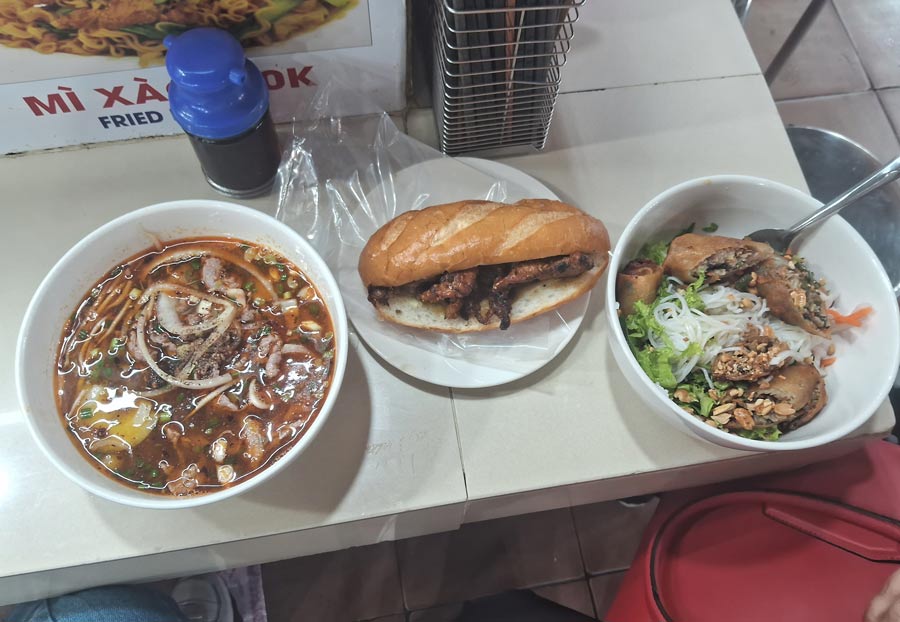 Banh Mi: How we Indians might find a vada pav or a samosa at every second store, Vietnam is known for its Banh Mi (above centre). The dish is a baguette-like loaf of bread that is stuffed with fillings of your choice. Beef, pork, chicken and even patte are up for offer with a line of veggies stuffed into the bread. The beef has a juicy bite, and the veggies bring texture and present a refreshing taste. The thickness of the bread will keep you full for a long time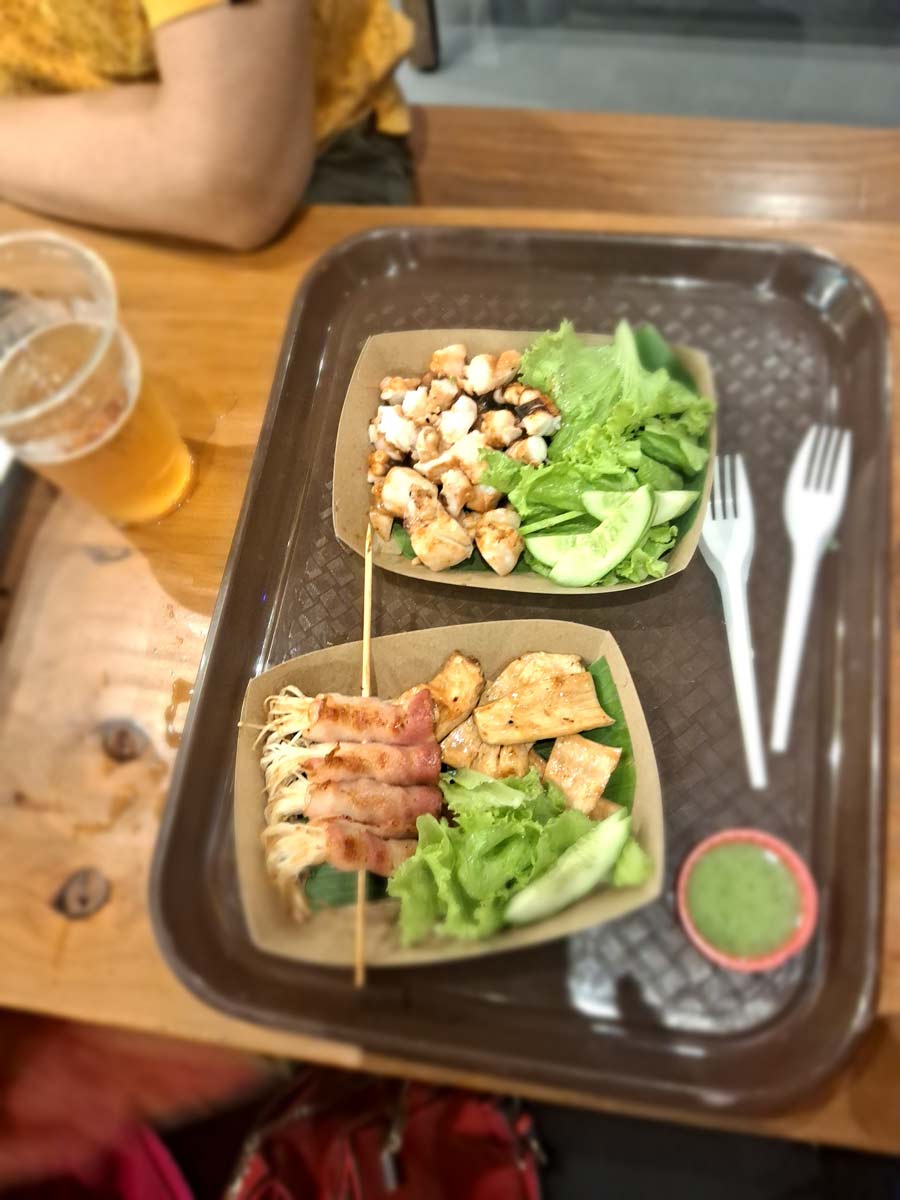 Octopus and Mushrooms: Why leave out the eight-tentacle friend? At Street Food Market in Ho Chi Minh city, you will be spoiled for choice, with different carts serving up different cuisines. Tacos? Sure! Seafood? Absolutely! Indian food? Umm, maybe when I'm home! So we went directly to the barbecue stall, which served up all kinds of meats. We opted for a little octopus and enoki mushroom dish. The charring on both these items was perfect. The octopus had a soft crunch and a meaty taste thanks to the barbecue, and the mushroom was one juicy bite!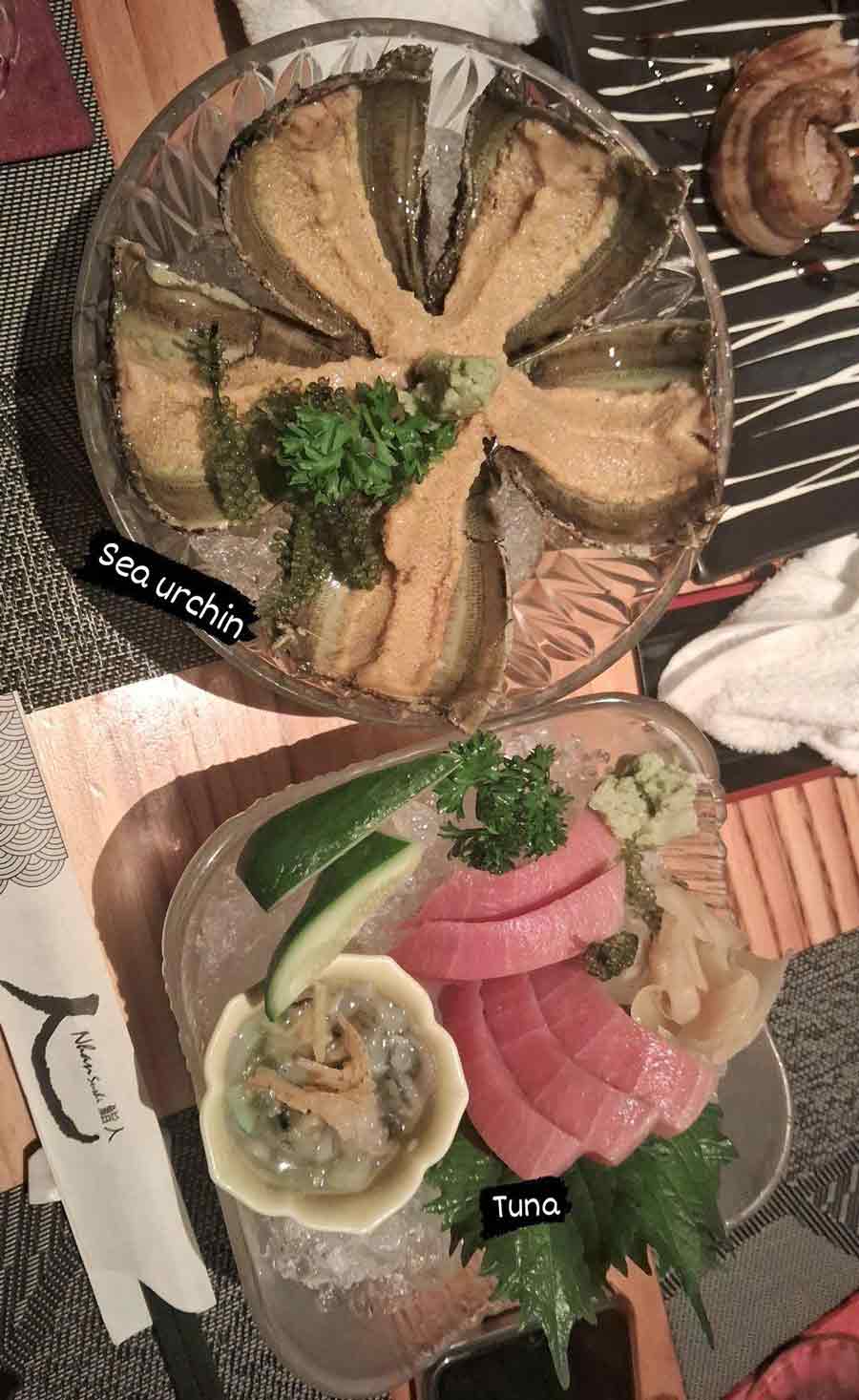 Sea Urchin, Octopus in Wasabi and Tuna Sashimi: Sea urchin was on my bucket list after it blew up on social media. It is a five-sectioned organ or the gonads of the species that is eaten as a delicacy. Nhan Sushi in Ho Chi Minh is a restaurant that served this up and we had to try it. First came the Tuna Sashimi, which was thick pieces of tuna enjoyed with soya sauce and wasabi. It came with the raw octopus, which was cut in small pieces and mixed in wasabi. It had a strong kick and was moist and had a little crunch. Next came the sea urchin, which was the highlight. You had to scoop out the bits with a small spoon and eat it whole. The whole bite was creamy and light, and didn't have a strong umami taste. The server said that there are two kinds of sea urchins, Vietnamese and Japanese. We were served the Vietnamese one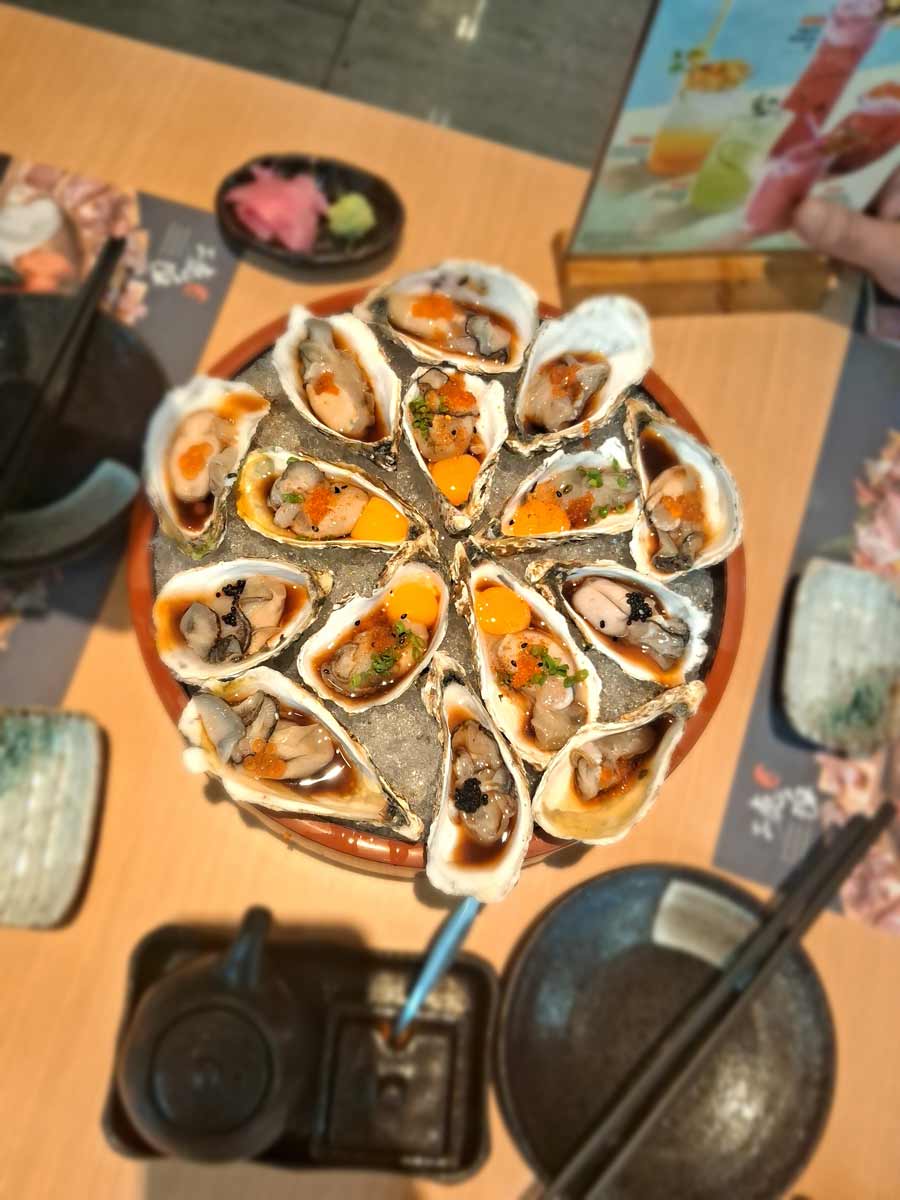 Kaki: This had to be the best of the meals so far. Served in Saigon Centre, the dish came with 15 oysters all served with something different in each shell. If one had scallions and caviar, the other had soya sauce and raw quail eggs. There wasn't a major change in taste in each of the shells, but the textures sure played a role. The one with caviar had little bumps to it, while the ones with raw egg had a creamier texture. Overall, the oysters were fresh and creamy
link